Архив категории Подборки книг
+ Показать свойства документа
Тип контента:

Обзор технологии

Номер документа:

8073

Название документа:

Fundamentals of Ergonomic Exoskeleton Robots

Номер (DOI, IBSN, Патент):

Не заполнено

Изобретатель/автор:

André Schiele

Правопреемник/учебное заведение:

University of Applied Sciences Kaiserslautern

Дата публикации документа:

2008-05-14

Страна опубликовавшая документ:

Германия

Язык документа:

Английский

Наименование изделия:

Не заполнено

Источник:

Не заполнено

Вложения:

Да

Аналитик:

Глаголева Елена
With this thesis, I would like to lay the foundations for designing human interfacing wearable exoskeleton robots that are truly designed for the human. Before starting the development of the first human arm exoskeleton prototype, tasked to telemanipulate a space robot, I extensively searched for prior art in databases to potentially find guidelines on how to design a wearable robotic exoskeleton. Information was very scarce, however, and I found only a handful of information at all. Previous records have either shown device concepts only, incomplete devices or devices built to interact with only a sub-set of joints of the human arm. No record has provided evidence of a successful robot control with a portable exoskeleton, let alone with force-feedback to the operator. Not even to speak of finding quantitative analyses about the goodness of physical human–robot interaction or about bilateral control performance with such exoskeletons. Most of the reference material rather raised new questions than providing answers to me. I noticed that previous exoskeleton devices had been designed similar to typical robotic manipulators, but aiming to encapsulate the human limb. This was done despite the fact that artificial robotic systems are fundamentally different in structure from biological human limbs. Moreover, all prior exoskeletons had been developed with anthropometric data of specific indivi-duals. This seemed like a wrong approach to me and inspired me to investigate how these fundamental differences between robots and humans can be harmonized. I was motivated to start this scientific research about finding the fundamentals of ergonomic exoskeleton design. Now, a couple of years later, I can present with this thesis a novel quantitative analysis approach for assessing combined physical human–exoskeleton interaction. The theory presented allows the design analysis and evaluation of exoskeletons, and the solutions provided offer a clear set of design guidelines helpful to the community in the future. The guidelines show, on scientific grounds, how to best conceive exoskeleton kinematics, motorization and mechanical structures for enabling smooth and comfortable physical human robot interaction with portable exoskeletons. Technological solutions are proposed as well, that allow conceiving of lightweight exoskeletons with little apparent inertia and good force-feedback performance for robotic telemanipulation. The feasibility of developing a portable and body-grounded exoskeleton for the entire human arm is shown for the first time. It is proven that the device can interact seamlessly with natural motion of the human arm, without variation of its mechanical structure, for different operators. A new paradigm for the design of kinematic exoskeleton structures is developed, as well as a novel actuator concept, based on Bowden Cable transmissions. The results presented in this thesis provide the lacking theoretical fundament and the technological solutions, which together enable the design of physically interacting human–robot systems that are truly conceived for the human.
Категория: Подборки книг | Нет комментариев »
---
+ Показать свойства документа
Тип контента:

Обзор технологии

Номер документа:

8048

Название документа:

Rehabilitation Robotics

Номер (DOI, IBSN, Патент):

978-3-902613-01-1

Изобретатель/автор:

Sashi S Kommu

Правопреемник/учебное заведение:

The Derriford Hospital and The Bristol Urological Institute Devon, United Kingdom

Дата публикации документа:

2007-08-31

Страна опубликовавшая документ:

Австрия

Язык документа:

Английский

Наименование изделия:

Не заполнено

Источник:

Не заполнено

Вложения:

Да

Аналитик:

Глаголева Елена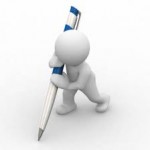 The coupling of several areas of the medical field with recent advances in robotic systems has seen a paradigm shift in our approach to selected sectors of medical care, especially over the last decade. Rehabilitation medicine is one such area. The development of advanced robotic systems has ushered with it an exponential number of trials and experiments aimed at optimising restoration of quality of life to those who are physically debilitated. Despite these developments, there remains a paucity in the presentation of these advances in the form of a comprehensive tool. This book was written to present the most recent advances in rehabilitation robotics known to date from the perspective of some of the leading experts in the field and presents an interesting array of developments put into 33 comprehensive chapters. The chapters are presented in a way that the reader will get a seamless impression of the current concepts of optimal modes of both experimental and applicable roles of robotic devices. Robotic instrument designs are combined with the results of experiments and trials in an applicable and practical way. The ethos of the book is unique in that there is a considerable emphasis on practical applicability in making real time changes to patient care. The book begins by exploring the inherent and unique challenges of paediatric rehabilitation and presents the robotic platforms upon which promising preliminary results were noted. It then explores the key elements of robotic safety critical systems and risk management issues, an area of great concern in the medical field at present. There is also an in depth look at the role of robotics from a mechanotronics and virtual reality standpoint. The concept of high safety rehabilitation systems using functional fluid is explored and the platform for further studies is introduced. The concept of powered wearable assistance and the role of exoskeleton devices pave the brink of an exciting era in rehabilitation robotics. Additional concepts explored involve the interaction-control between robot, patient and therapist. 'Rehabilitation Robotics' promises to be a valuable supple-mentary tool to all those involved in rehabilitation from the standpoint of the patient and affected families, the therapist and the robot. It also acts as a platform upon which researchers can gain a solid and evidence based approach towards the initiation of future projects.
Категория: Подборки книг | Нет комментариев »
---
+ Показать свойства документа
Тип контента:

Обзор технологии

Номер документа:

8090

Название документа:

Toward Replacement Parts for the Brain Implantable Biomimetic Electronics as Neural Prostheses

Номер (DOI, IBSN, Патент):

0-262-02577-9

Изобретатель/автор:

THEODORE W. BERGER

Правопреемник/учебное заведение:

Cambridge, Massachusetts London, England

Дата публикации документа:

2005-12-30

Страна опубликовавшая документ:

Великобритания

Язык документа:

Английский

Наименование изделия:

Не заполнено

Источник:

Не заполнено

Вложения:

Да

Аналитик:

Глаголева Елена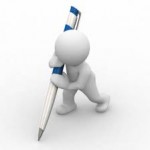 This book has its origins in a meeting entitled ''Toward Replacement Parts for the Brain: Intracranial Implantation of Hardware Models of Neural Circuitry,'' that took place in Washington, D.C., in August 1999. The meeting was sponsored by the National Institute of Mental Health (NIMH), the University of Southern California (USC) Alfred E. Mann Institute for Biomedical Engineering, and the USC Center for Neural Engineering. The motivation for the meeting was a growing realization among neuroscientists, engineers, and medical researchers that our society was on the threshold of a new era in the field of neural prosthetics; namely, that in the near future it would be possible to mathematically model the functional properties of different regions or subregions of the brain, design and fabricate microchips incorporating those models, and create neuron/silicon interfaces to integrate microchips and brain functions. In this manner, our rapidly increasing understanding of the computational and cognitive properties of the brain could work synergistically with the continuing scientific and technological revolutions in biomedical, computer, and electrical engineering to realize a new generation of implantable devices that could bidirectionally communicate with the brain to restore sensory, motor, or cognitive functions lost through damage or disease.
Категория: Подборки книг | Нет комментариев »
---
Статистика
Категорий: 179
Статей всего: 2,003
По типу:
Видео: 36
Выдержка с форума: 1
Контактные данные: 12
Научная статья: 1388
Не заполнено: 5
Новостная статья: 317
Обзор технологии: 42
Патент: 219
Тех.подробности: 34
Тип: 1
Комментариев: 529
Изображений: 3,005 Подробней...
ТОР 10 аналитиков
Глаголева Елена - 591
Дмитрий Соловьев - 459
Helix - 218
Ридна Украина))) - 85
Наталья Черкасова - 81
max-orduan - 29
Елена Токай - 15
Роман Михайлов - 9
Мансур Жигануров - 4
Дуванова Татьяна - 3

Календарь
Январь 2019
Пн
Вт
Ср
Чт
Пт
Сб
Вс
« Ноя
1
2
3
4
5
6
7
8
9
10
11
12
13
14
15
16
17
18
19
20
21
22
23
24
25
26
27
28
29
30
31
Ошибка в тексте?
Выдели её мышкой!
И нажми Ctrl+Enter