Archive for Июль 6th, 2012
+ Показать свойства документа
Тип контента:

Научная статья

Номер документа:

9587

Название документа:

Human Locomotion System Design Based on Cam Mechanisms

Номер (DOI, IBSN, Патент):

978-988-19252-2-0

Изобретатель/автор:

S.I. Dumitrache, N. Dumitru, I. Geonea

Правопреемник/учебное заведение:

University of Craiova

Дата публикации документа:

2012-07-06

Страна опубликовавшая документ:

Румыния

Язык документа:

Английский

Наименование изделия:

Не заполнено

Вложения:

Да

Аналитик:

Глаголева Елена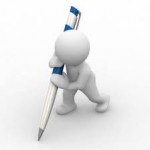 This paper presents a new design of exoskeleton for human locomotion system, based on a cam mechanism. Cam profile is determined by the main joints motion laws of the human locomotion system. Constructive solution adopted is validated by virtual simulation software package made by Adams software. The results obtained through virtual simulations consist in mass centres, displacements, velocities and accelerations of the exoskeleton kinematic elements.
Категория: Научные статьи | Нет комментариев »
---
+ Показать свойства документа
Тип контента:

Научная статья

Номер документа:

9584

Название документа:

Development of RRR Type Anthropomorphic Shoulder Joint Model and its Dynamics

Номер (DOI, IBSN, Патент):

978-988-19252-2-0

Изобретатель/автор:

Mansi Nagarsheth, Hemant J. Nagarsheth, H.D. Desai, Anil Kumar Gillawat

Правопреемник/учебное заведение:

Mechanical Engineering Department, SVNIT, Surat, India

Дата публикации документа:

2012-07-06

Страна опубликовавшая документ:

Индия

Язык документа:

Английский

Наименование изделия:

Не заполнено

Вложения:

Да

Аналитик:

Глаголева Елена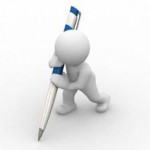 The authors have developed a shoulder joint model considering RRR type serial manipulator. The servo motors are placed in such a way that they are dynamically balanced. For estimating the torques for each motor L-E method is employed. The joint architecture developed depicts circumduction, pronation and supination and abduction and adduction. Torque values are obtained both analytically and practically. Graphs are plotted and the results obtained are supportive to consider the joint for rehabilitation.
Категория: Научные статьи | Нет комментариев »
---
+ Показать свойства документа
Тип контента:

Научная статья

Номер документа:

9581

Название документа:

Locomotion System Dynamic Analysis with Application on Children Orthotics and Prostheses Devices

Номер (DOI, IBSN, Патент):

978-988-19252-2-0

Изобретатель/автор:

N. Dumitru, M. Marin, L. Rusu, C. Copilusi

Правопреемник/учебное заведение:

University of Craiova.

Дата публикации документа:

2012-07-06

Страна опубликовавшая документ:

Румыния

Язык документа:

Английский

Наименование изделия:

Не заполнено

Вложения:

Да

Аналитик:

Глаголева Елена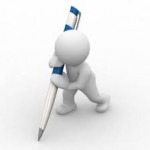 A study concerning the children locomotion system is presented through this research. The research aim is to obtain the motion laws developed by the children locomotion system's articulations and connection forces which are produced in their structure in the walking activity. These parameters are useful for orthotic and prosthetic systems design for children with ages between 4-7 years. The study is based on an experimental analysis developed with ultra highspeed video equipment on 20 children and a dynamic analysis achieved on analytical way by using the results obtained from the experimental analysis. A new knee modular orthosis and a parameterized lower limb are designed through this research.
Категория: Научные статьи | Нет комментариев »
---
Статистика
Категорий: 179
Статей всего: 2,003
По типу:
Видео: 36
Выдержка с форума: 1
Контактные данные: 12
Научная статья: 1388
Не заполнено: 5
Новостная статья: 317
Обзор технологии: 42
Патент: 219
Тех.подробности: 34
Тип: 1
Комментариев: 4,106
Изображений: 3,005 Подробней...
ТОР 10 аналитиков
Глаголева Елена - 591
Дмитрий Соловьев - 459
Helix - 218
Ридна Украина))) - 85
Наталья Черкасова - 81
max-orduan - 29
Елена Токай - 15
Роман Михайлов - 9
Мансур Жигануров - 4
Дуванова Татьяна - 3

Календарь
Ошибка в тексте?
Выдели её мышкой!
И нажми Ctrl+Enter