Archive for Декабрь 13th, 2011
+ Показать свойства документа
Тип контента:

Научная статья

Номер документа:

6444

Название документа:

Rehabilitation of gait after stroke: a review towards a top-down approach.

Номер (DOI, IBSN, Патент):

10.1186/1743-0003-8-66

Изобретатель/автор:

Juan-Manuel Belda-Lois, Silvia Mena-del Horno, Ignacio Bermejo-Bosch, Juan C. Moreno, Jose L. Pons, Dario Farina, Marco Iosa, Marco Molinari, Federica Tamburella, Ander Ramos, Andrea Caria, Teodoro Solis-Escalante, Clemens Brunner, Massimiliano Rea

Правопреемник/учебное заведение:

Не заполнено

Дата публикации документа:

2011-12-13

Страна опубликовавшая документ:

Не заполнено

Язык документа:

Английский

Наименование изделия:

Не заполнено

Вложения:

Да

Аналитик:

Глаголева Елена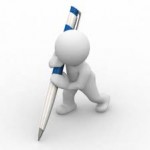 This document provides a review of the techniques and therapies used in gait rehabilitation after stroke. It also examines the po-ssible benefits of including assistive robotic devices and brain-computer interfaces in this field, according to a top-down appro-ach, in which rehabilitation is driven by neural plasticity. The methods reviewed comprise classical gait rehabilitation techniques (neurophysiological and motor learning approaches), functional electrical stimulation (FES), robotic devices, and brain-computer interfaces (BCI). From the analysis of these approaches, we can draw the following conclusions. Regarding classical rehabilitation techniques, there is insufficient evidence to state that a particular approach is more effective in promoting gait recovery than other. Combination of different rehabilitation strategies seems to be more effective than over-ground gait training alone. Robotic devices need further research to show their suitability for walking training and their effects on over-ground gait. The use of FES combined with different walking retraining strategies has shown to result in improvements in hemiplegic gait. Reports on non-inva-sive BCIs for stroke recovery are limited to the rehabilitation of upper limbs; however, some works suggest that there might be a common mechanism which influences upper and lower limb recovery simultaneously, independently of the limb chosen for the rehabi-litation therapy. Functional near infrared spectroscopy (fNIRS) enables researchers to detect signals from specific regions of the cortex during performance of motor activities for the development of future BCIs. Future research would make possible to analyze the impact of rehabilitation on brain plasticity, in order to adapt treatment resources to meet the needs of each patient and to optimize the recovery process.
Категория: Научные статьи | Нет комментариев »
---
Статистика
Категорий: 179
Статей всего: 2,003
По типу:
Видео: 36
Выдержка с форума: 1
Контактные данные: 12
Научная статья: 1388
Не заполнено: 5
Новостная статья: 317
Обзор технологии: 42
Патент: 219
Тех.подробности: 34
Тип: 1
Комментариев: 1,300
Изображений: 3,005 Подробней...
ТОР 10 аналитиков
Глаголева Елена - 591
Дмитрий Соловьев - 459
Helix - 218
Ридна Украина))) - 85
Наталья Черкасова - 81
max-orduan - 29
Елена Токай - 15
Роман Михайлов - 9
Мансур Жигануров - 4
Дуванова Татьяна - 3

Календарь
Ошибка в тексте?
Выдели её мышкой!
И нажми Ctrl+Enter